Fair energy policy for crises and transitions
»How can we govern the energy transition while managing and learning from crises?«
On Thursday, June 15, 2023, we hosted the 10th event of the Speaker Series 'Social Policy Unpacked: Exploring pathways for fair green and digital transitions', with European Commission (DG EMPL).
Explore materials from the event below. 
Dr. Tina Fawcett (University of Oxford) delved into the challenges posed by crises and transitions to energy systems, exploring policy examples, potential solutions, and new ways of thinking in pursuit of fair green energy transitions.
Fair green transitions aim towards secure, carbon-neutral, environmental-friendly and equitable energy systems. How can we govern this transition while managing and learning from crises? The recent energy crises has led to shifts in energy usage by households and businesses, and the likelihood of more frequent energy shortages due to extreme weather is increasing. This talk will address the role of the EU, key issues such as skills development and low-carbon heating, and the framework of sufficiency for navigating these challenges.
Questions discussed further in the talk include:
How can the energy transition be governed democratically and result in equitable outcomes?
How can we foster the necessary skills for a fair transition to equitable energy systems?
Given the urgency of energy crises, how can we conduct high-quality research rapidly to understand these crises as they unfold, enabling effective responses and informed policymaking?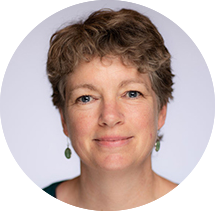 Tina Fawcett is Senior Researcher and Associate Professor at the Environmental Change Institute at the University of Oxford. Tina leads the 'policy and governance' theme at the Centre for Research on Energy Demand Solutions.
Explore materials from the event
June 15, 2023 @ 15:00 - 16:00