Professor of Development Economics, SOAS University of London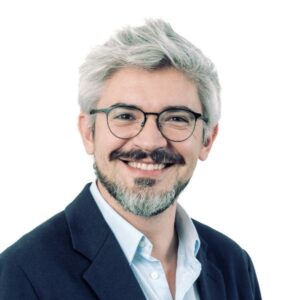 Dr Antonio Andreoni is an industrial economist working on a range of topics, including productive organisations and industrial ecosystem; technological change and innovation dynamics; structural change and diversification; financialisation and corporate governance; the role of the state and industrial policy. His research is grounded on a political economy understanding of value creation, capture and distribution dynamics across different productive, structural, and institutional contexts.
Dr Antonio Andreoni is Professor of Development Economics at the Department of Economics, SOAS University of London. He is also Honorary Professor at the Institute for Innovation and Public Purpose, University College London, as well as Visiting Associate Professor in the Fourth Industrial Revolution at the South African Research Chair (SARCHi) in Industrial Development, University of Johannesburg. For over a decade Dr Andreoni has worked as an expert for several national development departments, United Nations agencies and international multilateral organisations including the World Bank, OECD, DFID, GIZ, AFD, UNIDO, UNCTAD, ILO, UNDP, UN DESA and UN ECA. He also advised governments in industrial policymaking in South Africa, Tanzania, Uganda, Finland, and the UK.