Professor of Sustainable Welfare, University of Leeds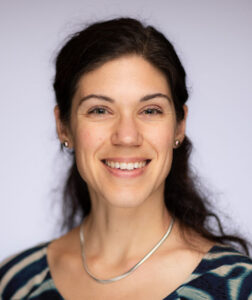 Milena Buchs is an environmental social scientist with a research focus on sustainable welfare and just transitions. One of her main current interests relates to the question how social policy and wellbeing can be achieved within a post-growth economic context. Other recent work has focused on distributional impacts of climate change mitigation policies and Universal Basic Services. Milena uses qualitative and quantitative social science methods in her research, and has collaborated with a wide range of stakeholders throughout her career.
Milena Buchs studied sociology, political science and economics at the Free University Berlin, and received her PhD in social policy from the Humboldt University Berlin. She was lecturer and associate professor in sociology and social policy at the University of Southampton from 2005 to 2016, and joined the Sustainability Research Institute at the University of Leeds in 2016 as Associate Professor in Sustainability, Economics and Low Carbon Transitions, promoted to Professor of Sustainable Welfare in 2022. Milena has held visiting research fellowships at the London School of Economics and the University of Jena (postgrowth college).