Business Administrator and Office Manager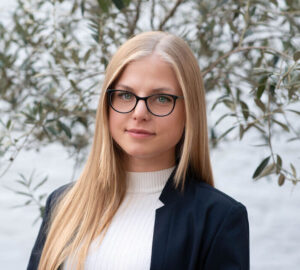 Jacqueline is a Business Administrator and Office Manager at the ZOE Institute for Sustainable Economies. She works in the areas of general administration and HR. She also supports accounting processes. Through her work in the back office, she ensures that ZOE's core operational activities run smoothly, thereby making the goal of living well within planetary boundaries more achievable.
During her dual studies in Business Administration, Jacqueline's awareness of the problems and discrepancies of the current economic situation in relation to the environment has broadened. Her motivation for working at ZOE comes from her desire to preserve biodiversity on our planet and to contribute to a dignified livelihood for all living beings.