Associate Professor of Economics, ICHEC Brussels Management School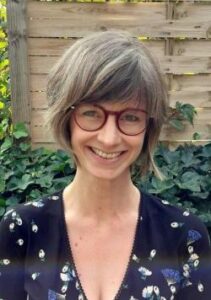 Géraldine's work mainly focuses on new indicators of wealth beyond GDP and on sustainable economic models. She also has expertise in ecological economics, the socio-economics of quantification and sustainable economic models, and has recently worked on the functional economy and the Donut economy. Beyond that her work also includes linkages between poverty and the environment. Currently she is coordinating a research project on the service economy in the Brussels-Capital Region.
Géraldine Thiry is an Associate Professor of Economics at ICHEC Brussels Management School, and invited lecturer in economics at the Catholic University of Louvain. She holds master's degrees in political science and economics, as well as a PhD in economics.